How to activate Premiumax Premium Key?
After you get the Premiumax Premium Key on Premiumax PayPal Reseller, please follow this instruction to activate premium:
1. Create an account first: http://www.premiumax.net/registration.html
2. Log in to your account, then access to http://www.premiumax.net/profile/
3. Paste your Premium Key to "PREMIUM KEY" and click "Apply" to become premium user.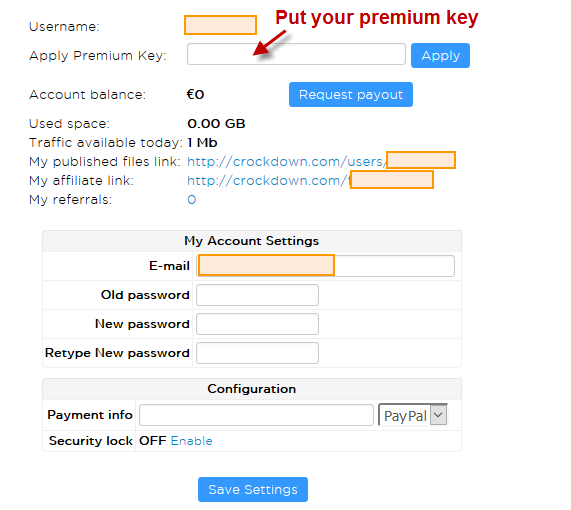 Thank you for using the service of PremiumKeyStore.Com reseller!